Edward P. Petrow,JR., DO
Orthopedic Surgeon
For all appointments and inquiries, please call or click here to request an appointment online.
The Northwest office of Tucson Orthopaedic Institute is located on the corner of Orange Grove and La Cholla.
6320 N. La Cholla Blvd
Suite 200
Tucson, AZ 85741
Tel:
Toll Free: 1 877 944-9700
Fax: (520) 297-3505
Parking is available at office level just North of the building and in the lower lot south of the building.
Hours: Monday – Friday:
8 am – 5 pm
Office Manager: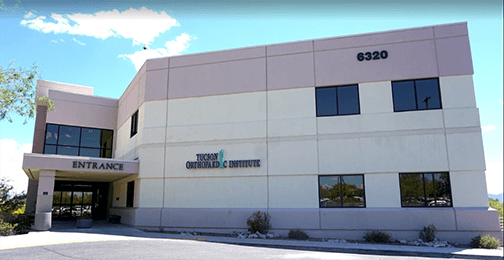 Email us anytime